Business intelligence & dashboards for the automotive and mobility industry

Business intelligence & dashboards for the automotive and mobility industry

BI & dashboards: provide insight into your data

Almost every organization has a lot of valuable data. You can use this data to improve performance and make well-informed decisions. To do so, though, you need to link data cleverly, present it effectively, and distribute it in the organization properly. And it's important that you distill the right insights from data.
As it turns out, all these things are often quite difficult and time-consuming. Is there a way to collect, combine, and enrich relevant data — and then process it into information and distribute it among users?
Here's the good news: it's possible. What's even better is that you can do it in a fully automated way!
Getting the right information to the right person in an automated way
VMS | Insight is an expert at creating effective reports and dashboards. Do you want the valuable information available to efficiently reach the right people? We will help you set up and distribute automated, personalized reports, performance dashboards, and calculation tools. In doing so, we'll always think along with you.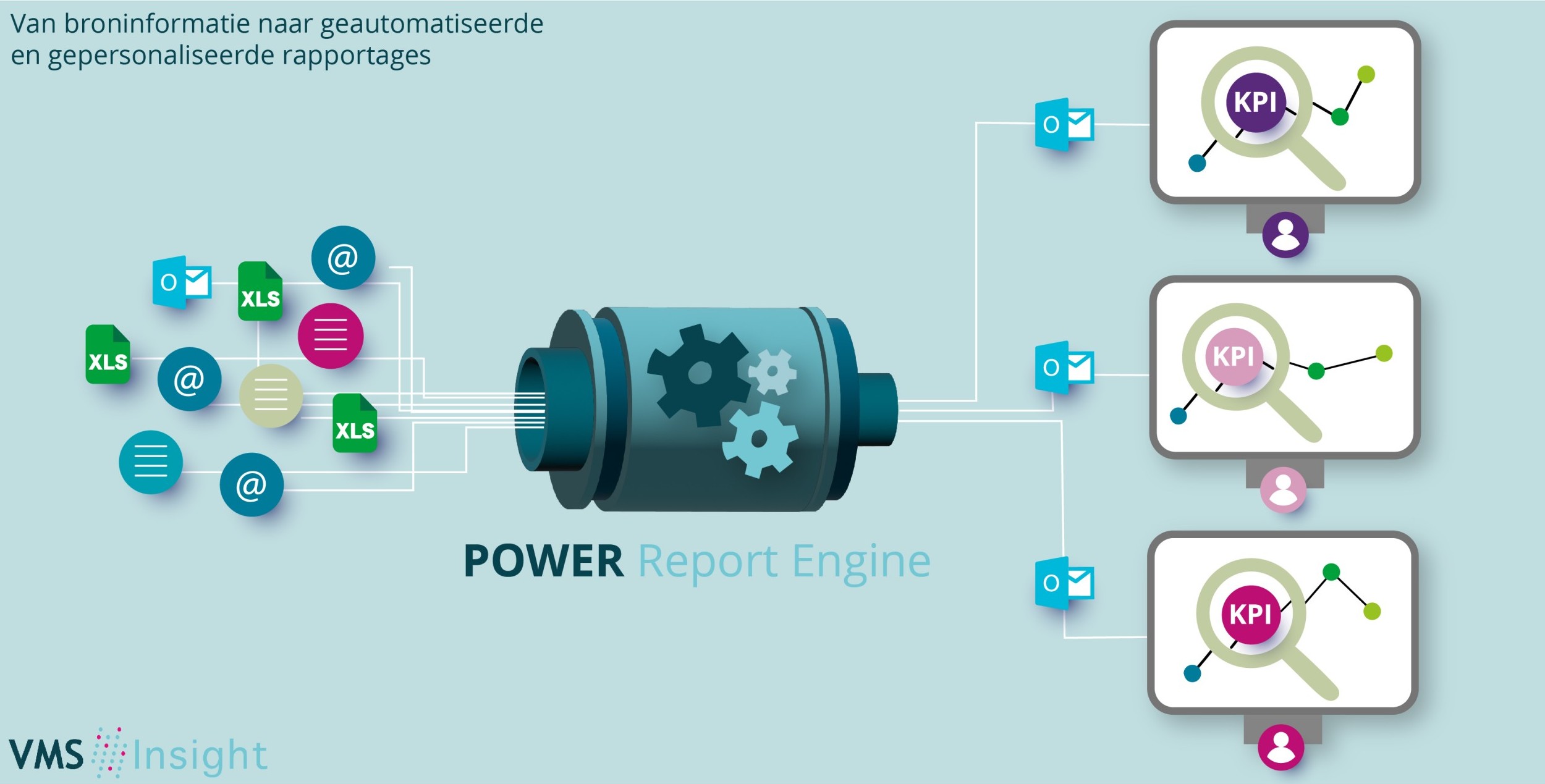 BI & dashboards: project examples
ADAS Monitor – Department of Waterways and Public Works

Market and fleet penetration ADAS for passenger cars, delivery vans, and trucks.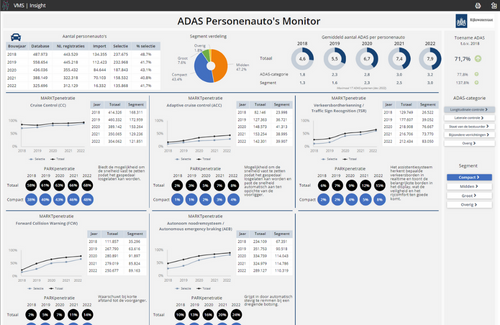 EV calculation tool – Bovag

Calculating the impact of electrification on the internal workplace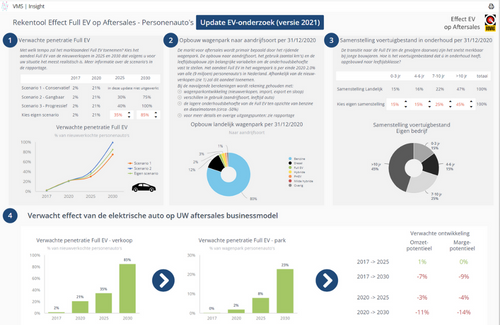 NIMA knowledge test – NIMA

Knowledge test reporting module for clients and individual candidates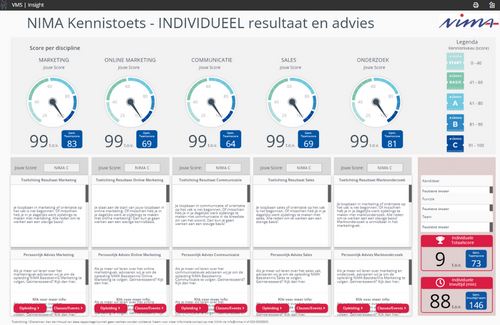 Remarketing Dashboard – Autotelex
Remarketing performance for leasing company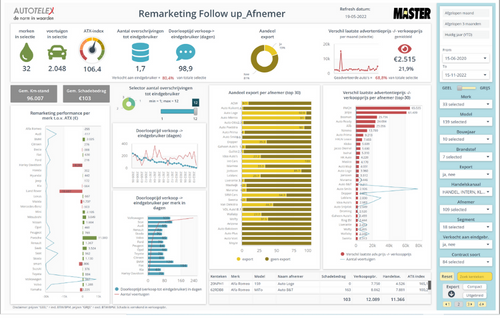 Fleet monitor – Autotelex
Fleet analysis – current/future impairments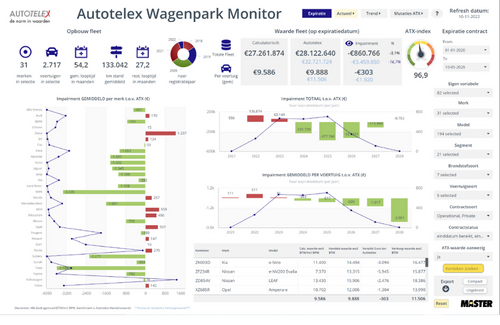 KPI scores including details per location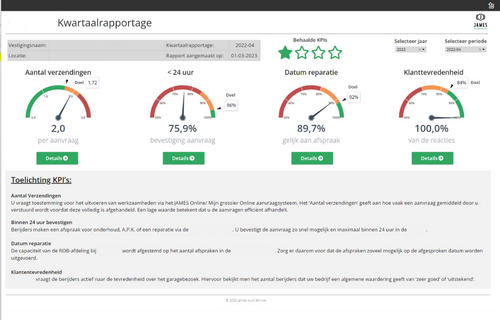 Why work with VMS | Insight?
Your goal is our starting point. We'll use it as our foundation to build from. Thanks to our many years of experience and in-depth knowledge of the automotive and mobility industry, we understand your needs, as well as those of your customer. Plus, we have insight into crucial market processes. That's why we'll provide effective insights and recommendations that will allow you to make well-informed choices.
What does all this mean for your strategy? You will find the answer to that question in the concrete action plan we'll devise for you. That way, you can be sure you're immediately headed in the right direction. And if necessary, you can easily explain your choices internally.
What to expect from us?
A sharp perspective
A solution-oriented attitude
Decisiveness
Empathy
Comprehensible structures
Clear insights
Concrete action plans
A high level of commitment
A good dose of enthusiasm
Everything we'll provide you with will fit your situation. We will focus on your objective and mainly work based on conversion. The result: high efficiency. We'll only be happy if you are.